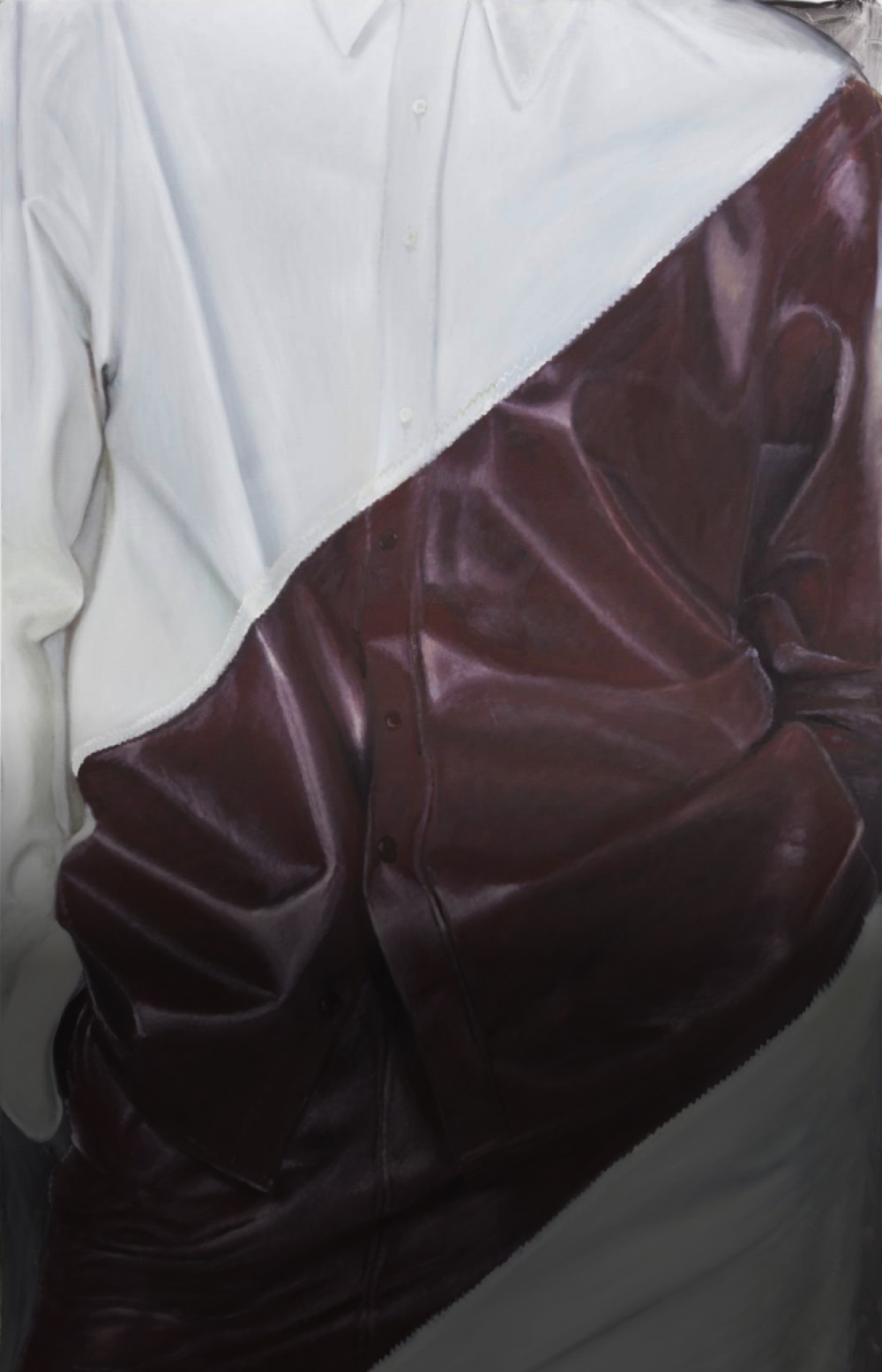 DOCENT RECOMMENDS
Art and Fashion Fusion
27/09/2023
In this editorial, we are showcasing the connection between fashion and Art, by exploring the works of Issy Wood, Laurie Simmons, Rose Nestler, and Women's History Museum.

This symbiotic relationship is a dynamic dialogue, where artists often turn to Fashion to absorb a wealth of ideas around them. Fashion offers a wearable, ever-changing medium through which artists can provoke, challenge, contextualize, and illuminate their work. From subversive streetwear to conceptual couture, the interplay between fabrics and fine art blurs boundaries, challenging us to question the very definition of artistic expression.

Issy Wood's iconic series features paintings of subjects that seem disconnected from one another yet reveal a unique, humorous, and sometimes melancholic outlook. While clothes often carry a strongly autobiographical element, representing the wearer's personality or identity, Wood's jackets - most of which belong to women - feel unworn, perhaps due to the second-hand nature of the source material. Wood sourced the jackets from old auction catalogs, second-hand eBay purchases, and iPhone photographs, highlighting a tragicomic element within contemporary commodity culture and creating an "intoxicating interplay of desire, luxury and degradation" in her sensual and strange compositions, as she mentioned, "I'm convinced the way I configure these otherwise alluring products and garments often lowers them, literally, in tone, or happily switches them from being an advert to an expression of perversion, in the way painting can do."

"I've always had an unapologetic interest and fascination and obsession with fashion," Laurie Simmons admits. Born in 1949 in Long Long Island, Laurie Simmons is a contemporary American photographer and filmmaker. The artist developed an interest in fashion photography after studying the works of Richard Avedon and Patrick Demarchelier. She discovered that Fashion photography has borrowed from visual art and vice versa—the differences can seem indistinguishable. In response, she decided to create "a shadow of a fashion photograph that wasn't selling anything in particular." Her aim was to comprehend the construction of the fashion message in works that demonstrate both a fascination with and a critical assessment of fashion photography.

Spanning sculpture, video and installation, Rose Nestler's work mines societal expectations of and relationships to well-known objects, instilling an omnipotent feminine power into the iconic items she recreates. Nestler's fabric sculptures employ forms and materials that serve to highlight and simultaneously subvert the ways that gendered and trite stereotypes play out on, or impact the experience of their wearers / users. Through reinterpreting loaded garments and objects into oversized soft sculptures and wall hangings that straddle humour, shame and pride, Nestler reclaims iconic patriarchal institutions as feminine spaces.

Women's History Museum was founded by Mattie Barringer (b. 1990) and Amanda McGowan (b. 1990) in 2015 out of the desire to create novel and previously unseen images of beauty. The duo engages with fashion as a medium that has the potential to exist beyond regurgitative spectacle and the ability to change the fabric of reality. Their art practice, which includes sculpture, film, painting, drawing, photography, and performance, is dictated by meticulously sourced historical materials and close collaborations with other artists who often double as models in their fashion shows. In an effort to encompass the psychic reality of fashion and foster a creative community, they interrogate the idea of the museum and insist on alternative and inclusive methods of recording history.