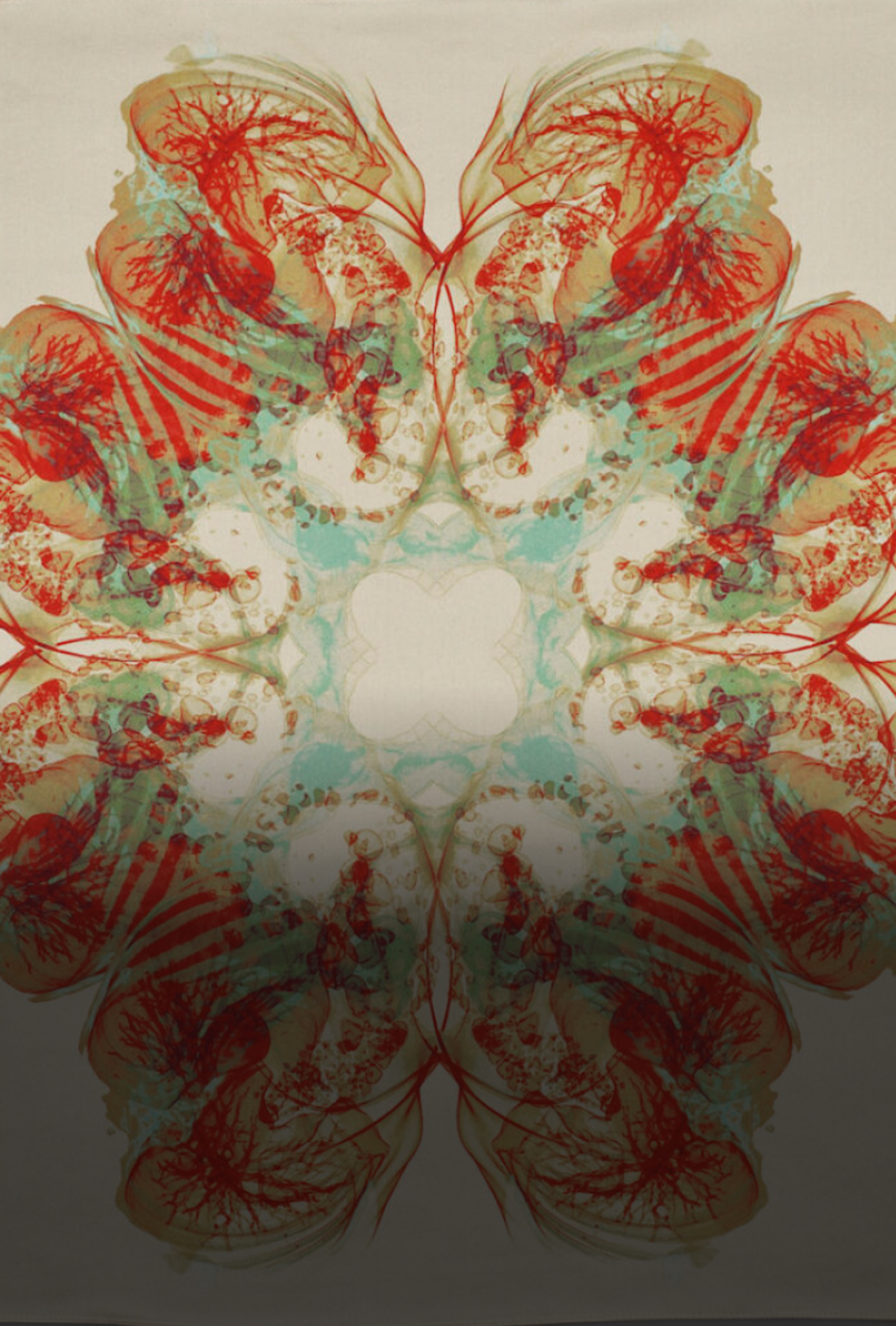 ARTWORK FOCUS
Benoît Piéron x Chisenhale Gallery New Limited Edition
17/09/2023
Clear Cell Kaleidoscope (2023) - Edition of 50
Docent is excited to reveal this new limited edition by the artist Benoît Piéron, now available on Docent. This stunning work was created in conjunction with his debut exhibition in the UK, titled "Slumber Party," hosted at Chisenhale Gallery, London. Every purchase contributes directly to Chisenhale Gallery, supporting their mission to promote and champion emerging artists in the UK.

Clear Cell Kaleidoscope reinterprets a 3D reconstruction of Benoît Piéron's body—a medical image generated during surgical preparations. Employing intricate digital rendering on silk, the artist crafts a recurring motif that assembles an intimate vocabulary wherein illness is portrayed as beauty.

This edition transcends the historical use of printed scarves, which were once employed for battlefield mapping, by infusing sensuality and sensitivity into the portrayal of the artist himself. The metamorphic design not only embraces tactility and wearability but also captivates through the evocative softness of silk.