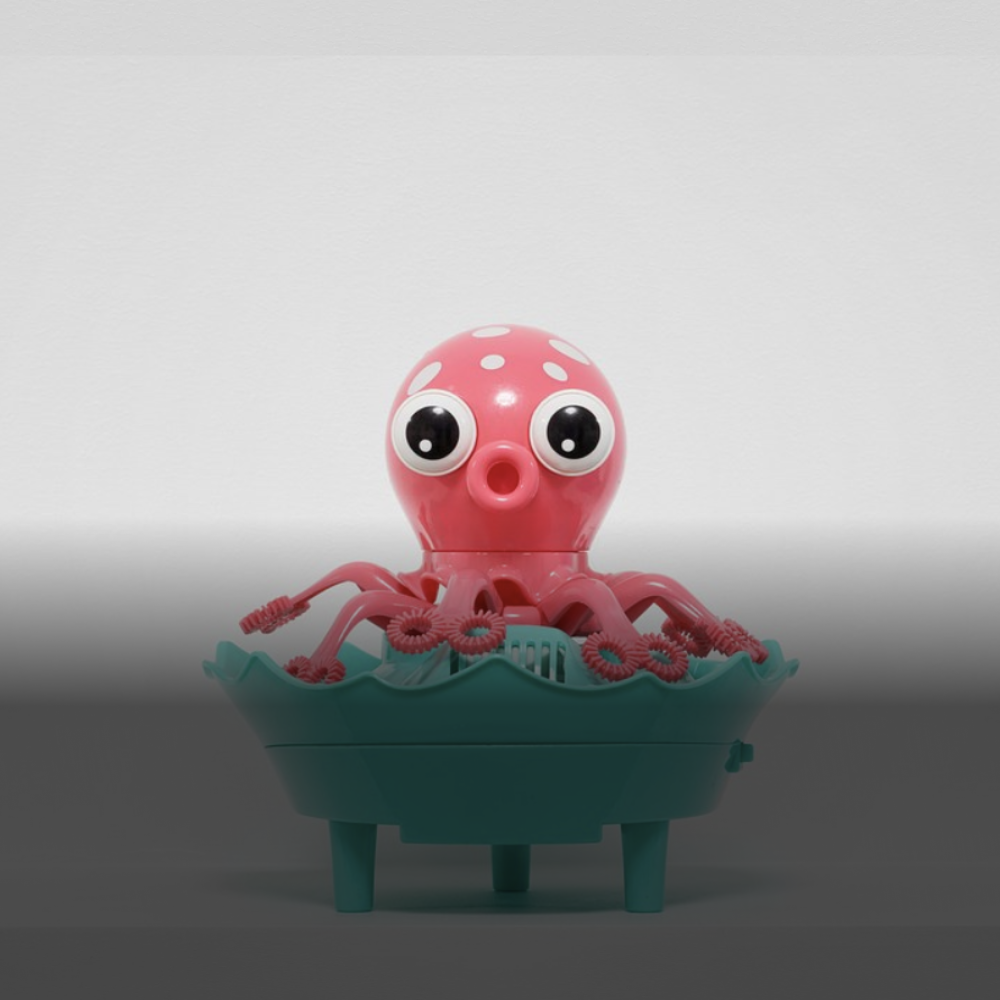 WAYS OF SEEING
Ghislaine Leung, Turner Prize 2023 nominee for Fountains
28/09/2023
The Turner Prize 2023 exhibition just opened at Towner Eastbourne, featuring a site-specific sculptural installation of new works by nominee Ghislaine Leung. Leung was nominated for her solo exhibition Fountains at Simian, Copenhagen which consisted of five score-based works including Fountains (2022), an artwork created from a score that simply states 'a fountain installed in the exhibition space to cancel sound'.

Redistribution of architectural spaces, motherhood, and the interrogation of the politics and processes of artistic production, are key concepts in Ghislaine Leung's work. This conceptual, and object-based installation combines a baby monitor placed in the gift shop, a Dutch bar, a system of massive metal pipes, a substantial fountain, and "a wall painting the size of the artist's home studio divided into all the hours of the week with the portion of studio hours marked in black".

Fountains was brought in through "text scores", and is reactivated at the occasion of the exhibition. These scores are then implemented by the local curators, who consider the available resources and the gallery's architecture. The text score for Fountains simply directs to "install a fountain in the exhibition space to cancel out sound." The artwork will emerge in a different form, but will still be the "same" artwork.

''All pipes removed for refurbishment reinstalled within the space of one exhibition and fixed from the floor using as much of the material as possible while keeping it all interconnected. Spare pieces that do not fit in this configuration are to be bracketed together in smaller formations. A welcome sign to be installed.''

"The term shedding light is often used in the context of explanatory texts. I have dozens of photos I have tried to take of some weird thing in the inside of my mouth using the flash on my phone, or sometimes a combination of torch and flash, awkwardly both positioned in one hand. To see some little fleshy nodule or chewed bit of mouth. And the photos are inevitably over or under-exposed or blurry or at the wrong angle. Illumination is perhaps not the same as more light, it is often something that happens in and because of the dark."

The exhibition of Turner Prize's four shortlisted artists will be presented at Towner until 14 April 2024 with the announcement of the winner on 5 December 2023. The Turner Prize winner will be awarded £25,000 with £10,000 awarded to the other shortlisted artists.