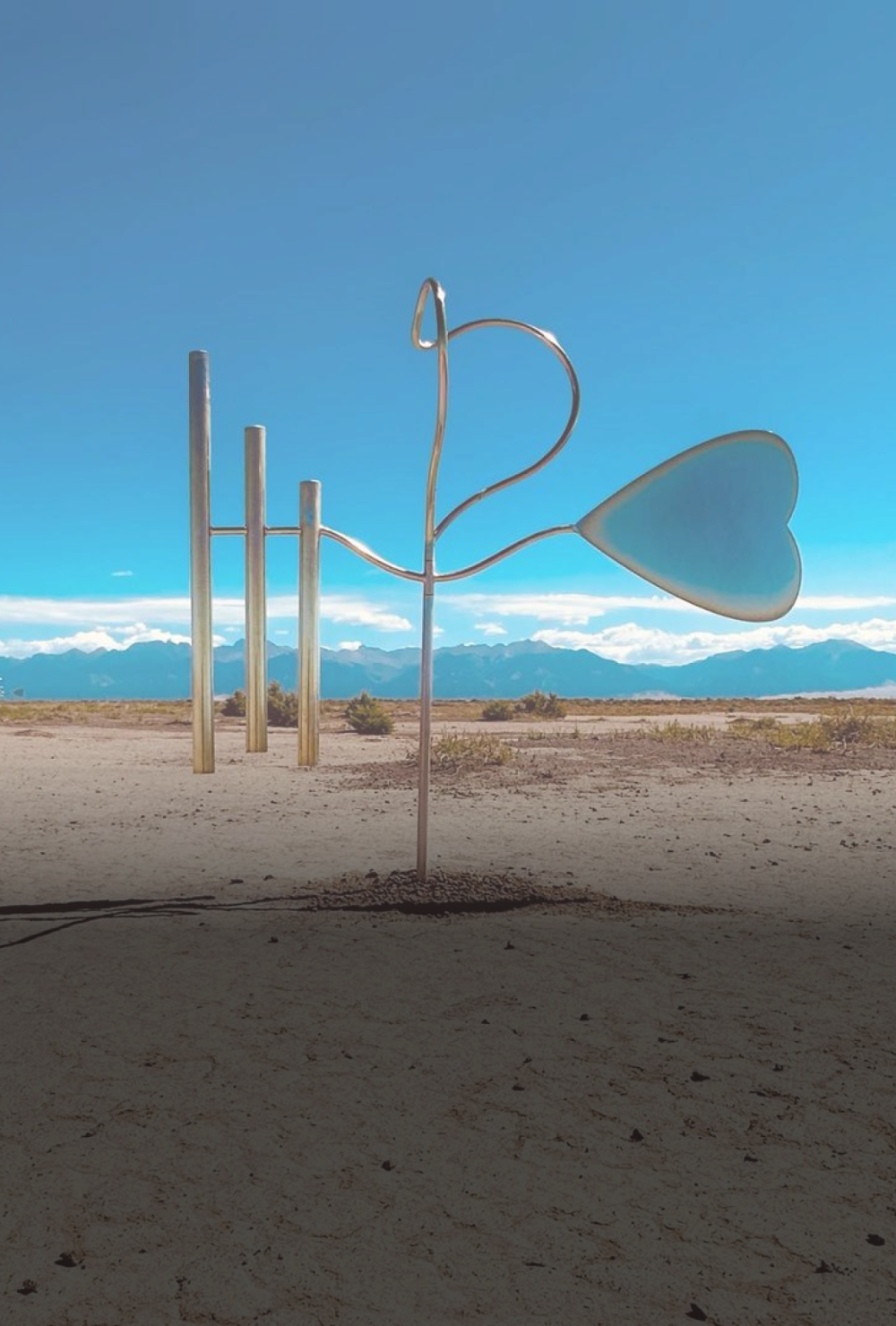 WAYS OF SEEING
Marguerite Humeau, Orisons (2023)
18/09/2023
Orisons, a 160-acre earthwork in Colorado's San Luis Valley, is a project paying tribute to the land's rich history, diverse ecosystem, and limitless possibilities for the future.

The installation consists of the local land, along with eighty-four sculptures that are interactive and kinetic, representing the history and interconnectedness of the surrounding area. The sculptures, resembling plants and inspired by native and nomadic vegetation, are activated by the powerful wind in the valley to invoke the site's energy.

A few large-scale sculptures hover above the ground and resemble the wings of Sandhill Cranes, which are iconic migratory birds in the region. Visitors can lay on these sculptures as well.

Humeau, known for creating artworks that form semi-mythical ecosystems, has shifted her focus to the San Luis Valley, Colorado. The area has a rich history of agriculture and possesses uninterrupted water rights. Sadly, the region is currently facing a megadrought, which is a result of the changing climate affecting the Southwest United States.

The Artist has collaborated with Jones Farms Organics, fourth-generation farmers in the San Luis Valley.

She has conducted thorough research on the area and consulted numerous experts, including local agronomists, resource conservationists, historians, wildlife refuges, ornithologists, geomancers, and indigenous communities.

"The land is the artwork, and I wanted to celebrate it and every being on it."