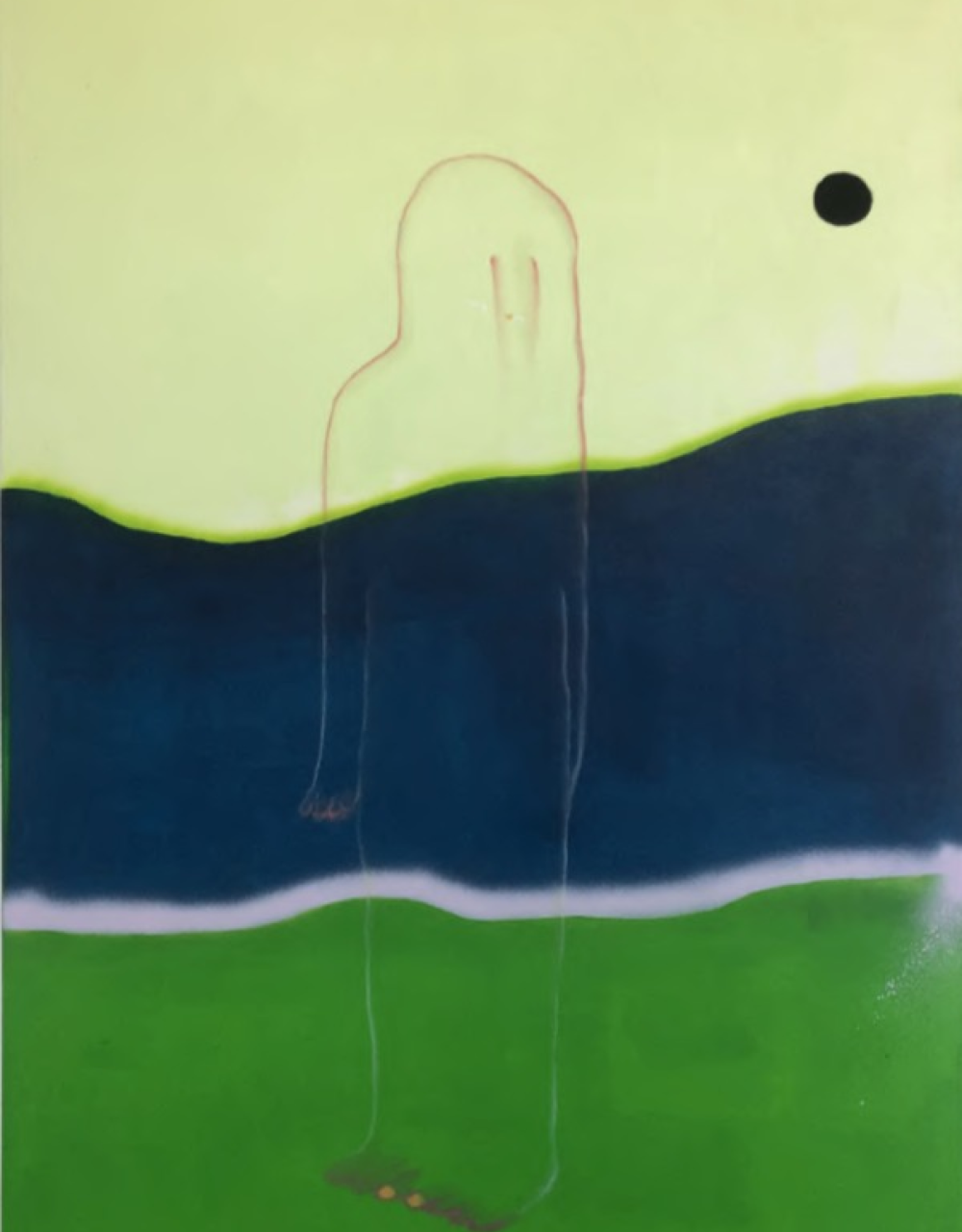 WAYS OF SEEING
Phantoms of the Wildflowers: Youthakone Soumpholphakdy's Ethereal Journey
13/11/2023
"Fantôme des fleurs de bois" (Phantoms of the Wildflowers) is the upcoming solo show by Youthakone Soumpholphakdy, opening this Thursday at SEPTIEME in Paris.

In this enchanting exhibition that transcends the boundaries of tradition and contemporary aesthetics, Youthakone Soumpholphakdy invites us into a universe oscillating between waking dreams and daylight nightmares. His canvases are illuminated by specters emanating a magical aura. Within these ethereal landscapes, painted in vibrant hues, the settings sway between a celestial universe and the dampness of a virgin forest.

The artist draws inspiration from the Buddhist and animist realms of his Laotian cultural heritage. The exhibition's title refers to a poignant gesture during funeral ceremonies. To welcome the deceased into their new form of life, each person places water at the foot of a tree. In the same way as in Laos, offerings are made to the Phi – ghosts, guardians of places, nature spirits, or ancestors, sometimes benevolent, often more or less malevolent.

Far from being mere chimerical representations, they are entirely rooted in reality and form an integral part of daily and cultural life in many Southeast Asian countries. By evoking the Phi, Youthakone Soumpholphakdy's work questions our certainties about belonging to the world of the living.

Youthakone Soumpholphakdy
Fantôme des Fleurs de Bois,
tu es propriétaire de ces lieux
ຜີສ້າງ ນາງໄມ້ ເຈົ້າຖີ່ນ ເຈົ້າຖ້ານ
16.11.23 — 20.01.24
(Opening on the 16th at 6 pm)

SEPTIEME Gallery Paris
37 Rue de l'Université
75007 Paris