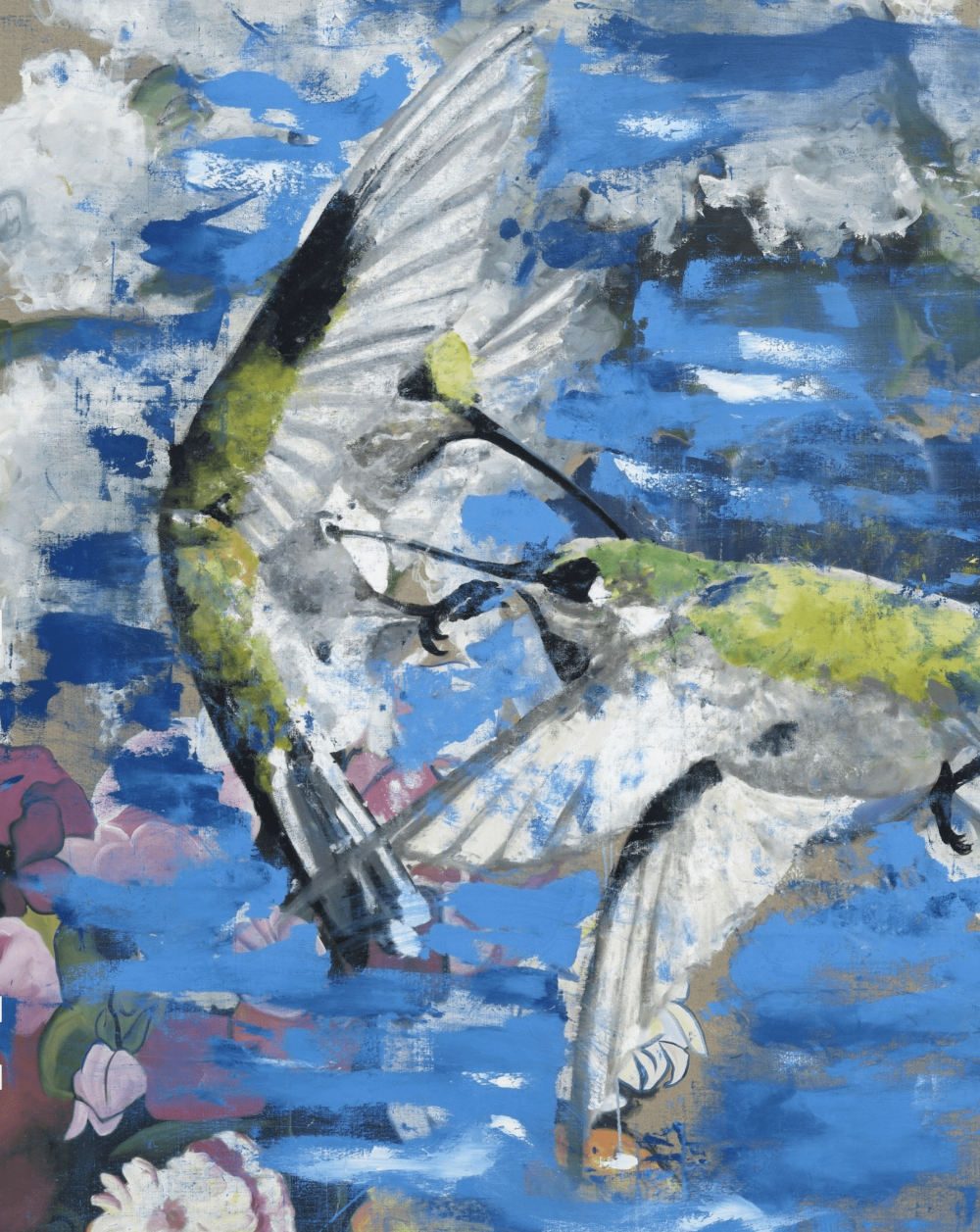 DOCENT PICKS
Navigating Shanghai Art Week: Our Selection of Exhibitions and Fairs
07/11/2023
After a three-year hiatus, Shanghai Art Week makes a highly anticipated return, featuring a range of must-see fairs, exhibitions, and Biennale events. This decade-long tradition is strategically spread throughout the city, offering the best from its diverse, rich, and exciting art scene.

Keeping track of the exhibitions can be notoriously challenging for those traveling to Shanghai Art Week. To assist with your planning, we have organized a selection of must-see fairs, exhibitions, and events making the process more manageable.

If in Shanghai, don't miss the chance to see our selection; if not, explore the artists' profiles on Docent to learn more about their work.

West Bund Art & Design Fair at West Bund Art Center
Since 2014, West Bund Art & Design has been dedicated to providing a platform for international and local galleries to showcase high-quality modern and contemporary artworks in Shanghai. The 10th edition of West Bund Art & Design, taking place from 09.11 to 12.11.2023, will include four Docent Galleries; Sadie Coles HQ (Booth A127), Galerie Thomas Schulte (Booth B320), MouU Projects (Booth B321), and Pi Artworks (Stand B316).

14th Shanghai Biennial: "Cosmo Cinema" at Power Station of Art
Shanghai's 14th biennale, themed "Cosmos Cinema," delves into the interconnectedness of life on Earth, addressing planetary challenges and exploring the profound impact of the universe on our existence. The Power Station of Art is imaginatively transformed into a "spaceship" for this extraordinary event, curated by New York and Berlin-based artist, Anton Vidokle. The biennale, taking place from 09.11 to 31.02.2024, serves as a platform to showcase the works of both Chinese and international artists, designers, and creators, featuring a diverse lineup including 10 Docent artists; Brook Hsu, Beatriz Cortez, Jie Cui, Monir Shahroudy Farmanfarmaian, Nicholas Mangan, Rosalind Nashashibi, Hui Tao, Sung Tieu, Clarissa Tossin, and Ouattara Watts.

Jeanette Mundt, "A Reality", at TANK
TANK Shanghai presents Docent artist Jeanette Mundt's first solo exhibition in China, featuring her latest body of work from 08.11 to 29.11.2023. The New York-based artist Jeanette Mundt collapses various artistic influences into her works, including references to historical paintings and her own body. She raises questions about power dynamics and the gendered gaze by blending art-historical images with selfies. Mundt's practice encompasses diverse time periods, media, and cultural references, often involving her own body.

ART021 Fair at Shanghai Exhibition Center
Docent Gallery, Tabula Rasa Gallery, participates in the 2023 edition of ART021 Shanghai Contemporary Art Fair from 09.11 to 12.11.2023, featuring artists Cheri Smith, Clémentine Bruno, Johannes Bosisio, Katarina Caserman, Suyon Huh, Julia Long, Ma Haijiao, Yuan Yuan Dan Zhu.

Jean-Marie Appriou, "Horizons" at the 7th Jing'an International Sculpture Project, Jing'an Sculpture Park
Docent French artist Jean-Marie Appriou's sculpture 'Horizons,' on display from 20.09 to 31.12.2023 at the 7th Jing'an International Sculpture Project, blends classicism and modern imagination, offering a contemplative experience of time and space, as showcased at the 2023 Art Basel.